How It Works:
Submit a 15 second video telling us why you like our products and we'll send you a Snow Hashima with Red Dates (valued at $25USD) absolutely free in your next subscription delivery!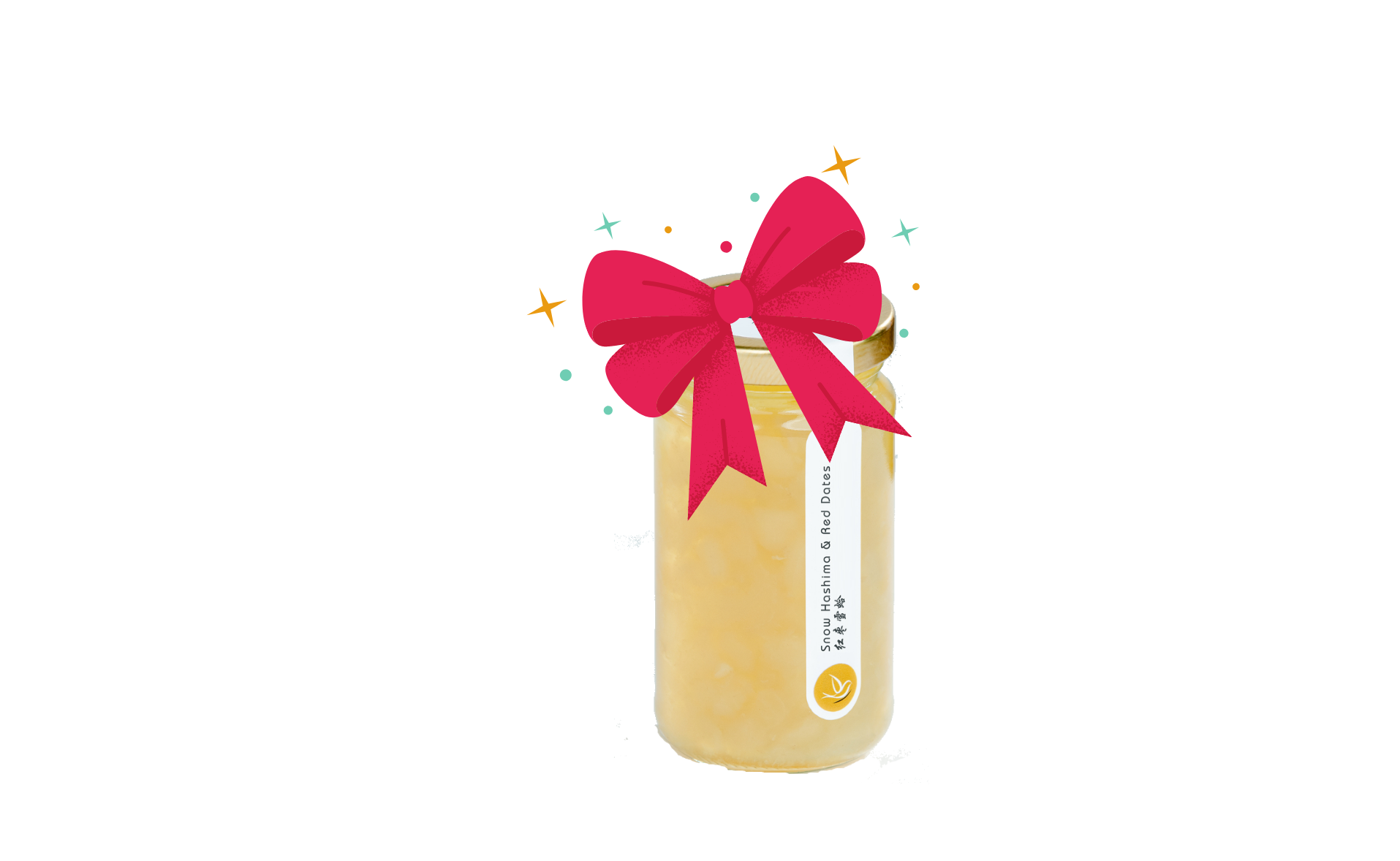 Building A Community Together:
We've hand-selected a few customers like you who have been enjoying our subscription service and would love to share some of your thoughts on why you love The Purest Co on our website and social media. If you have 2 minutes, we would really appreciate your feedback so we can spread the word!
We love watching your videos
Get rewarded on your next subscription delivery!
A free bottle of Snow Hashima with Red Dates (valued at $25USD) is added on your next subscription delivery when your video meets our guidelines!
1. Shows your face.
2. Hold up our product.
3. Record details of your experience and what you love about The Purest Co.  
4. Video is 15 seconds or longer.
Your User Content
Any video content or information submitted is referred to as "User Content".
How can we use your User Content
By submission of any User Content, you hereby expressly grant, and you represent and warrant that you have all rights necessary to grant, to The Purest Co a royalty-free, sublicensable, transferable, perpetual, non-exclusive, worldwide license to use, reproduce, modify, publish, list information regarding, edit, translate, distribute, syndicate, publicly perform, publicly display, and make derivative works of all such User Content and your name, voice, and/or likeness as contained in your User Content, in whole or in oart, and in any form, media or technology, whether now known or hereafter developed, for use in connection with the Service and The Purest Co (and its successors' and affiliates') business, including without limitation for promoting and redistributing part or all of the Service (and derivative works thereof) in any media formats and through any media channels. You also hereby grant each User of the Service a non-exclusive license to access your User Content through the Service, and to use, reproduce, modify, distribute, display and perform such User Content as permitted through the functionality of the Service and under this Agreement.
User Content representations and warranties
In connection with your User Content, you affirm, represent and warrant the following: (i) you have the written consent of each and every identifiable natural person in the User Content to use such person's name or likeness in the manner contemplated by the Service and this Agreement, and each such person has released you from any liability that may arise in relation to such use; (ii) your User Content and any use thereof as contemplated by this Agreement and the Service will not violate any law or infringe any rights of any third-party, including but not limited to any Intellectual Property Rights and privacy rights; (iii) The Purest Co may exercise the rights to your User Content granted under this Agreement without liability for payment of any guild fees, residuals, payments, fees, or royalties payable under any collective bargaining agreement or otherwise; and (iv) to the best of your knowledge, all your User Content and other information that you provide to us is truthful and accurate.